There are a lot of complications associated with building in Alaska. From the short building season to the remote locations, it can be difficult to construct a home. Choosing a prefabricated home can help you overcome the obstacles to building in these extreme conditions.
But you don't want to choose just any modular home. You need to design your home to withstand the rigors of the environment. We've scoured the internet to find the best modular homes equipped to face the elements. From traditional homes to Quonset Hut homes, we've found something for everyone.
We even found a unique round home design. Keep reading to learn which is best for your family.
Prefab Companies Based In Alaska
When looking for a company to build your Alaskan dream home, it makes sense to start close to home. Alaskan builders are going to have first-hand knowledge of the challenges you face. So let's start by examining the modular home manufacturers we found that are based in Alaska.
R-Valued Homes
Known for building energy-efficient homes, R-Valued Homes (RVH) was founded in 1998. The core of the energy efficiency is a specially engineered polyurethane structurally insulated panel or SIP. Their houses, made from these Alaskan-manufactured SIPs, have won nine awards for energy efficiency.
They offer sixteen floor plans to choose from. From tiny 440 sq ft efficiencies to two-story, three-bedroom homes, you can find a design to meet the needs of your family. RVH offers a large range of finishing options to customize your space to your style.
Why We Love Them
RVH's commitment to health, efficiency, and the environment is top-notch. Building with SIPs can use up to 50 percent less lumber than traditional construction. It also can help reduce your energy use. But that's not all. Not only can the SIPs reduce your energy costs by up to 50 percent, they also help prevent moisture problems that can cause mold and mildew growth.
And the best thing is that they manufacture the SIPs right in Alaska. What's not to love about R-Valued Homes?
Spenard Builders Supply
Offering a variety of construction-related services in Alaska since 1952, Spenard Builders Supply is a leader in the industry. Among the many products they offer are prefabricated cabin and home packages. Designed specifically for Arctic conditions, these homes are an affordable prefabricated option.
They have floor plans available for any size family. Their team can help you customize the design to create the home of your dreams. Whether you are looking for a cabin retreat or want to build a multifamily home, Spenard Builders Supply can help you.
Why We Love Them
They back your purchase with a team of professionals who have experience working in Alaska. Over the 65 years they have been in business, they have developed extensive knowledge of the challenges and how to overcome them. Their freight options allow you to make the most of the short building season.
Superior Logs
Did you always dream of living in a log cabin? Well, Superior Logs can help you turn that dream into a reality. They have over 30 years of experience designing and manufacturing Alaskan spruce log buildings. Now, keep in mind Superior Logs are not builders. You purchase the design and materials from them, but they do not construct it for you. You will need to either hire a general contractor or construct it yourself.
They have a variety of pre-designed plans that you can purchase. Or they are happy to customize a design that is specific for your site and your family.
Why We Love Them
It's a log cabin–what's not to love? The designs are simple enough that you can easily put them together yourself (if you are an experienced DIYer). All the logs come labeled 1, 2, 3… so it's just like assembling Lincoln Logs when you were a kid.
But beyond the ease of construction, we love that these homes are natural and energy efficient. They earn Alaskan 4-Star Plus and 5-Star energy ratings.
Prefab Companies That Ship To Alaska
While choosing a company based in Alaska has its advantages, there are other modular construction companies that can deliver to even the most remote locations. While modular home builders can ship from anywhere, keep in mind the farther your home comes from, the more shipping will cost.
We've only chosen companies that have a proven track record of homes sent to Alaska. There are many companies based in Washington and Canada, where shipping to Alaska is fairly easy.
MethodHomes
Based out of Seattle, WA, MethodHomes focuses on building precision-engineered, prefabricated, custom homes. Founded in 2007, the Method team holds sustainable design as a core value. They offer a wide range of designs that you can build to the highest environmental standards.
Not only are MethodHomes healthy for the environment, but they are healthier for your family as well. They use only the best quality materials, including low or no VOC paints and UA formaldehyde-free products. And because the home is constructed in a climate-controlled area rather than outdoors, there is less exposure to moisture which helps prevent mold and mildew.
Why We Love Them
We love their modern style and sleek design. But beyond just looking nice, MethodHomes are built strong. Their predesigned Cabin series can even hold up to extreme snowfall. But beyond just looking great, these stunning homes are solar-ready. You choose what level of efficiency you want. They build to NetZero, PassiveHouse, LEED, and other environmentally friendly energy standards.
Pacific Homes
A Canadian company based on Vancouver Island, Pacific Homes has been building prefab homes since the 1980s. And the thing that sets them apart from the competition is their Pacific Smartwall Technology. This system not only simplifies your build but also increases thermal efficiency and airtightness. This means a more energy efficient home.
While every home they build is custom designed, they have a number of inspirational homes for you to work from. Their homes range from traditional cottage-style homes to more modern-inspired houses.
Why We Love Them
We love the innovative use of the Pacific Smartwall Technology. These walls can be up to 128 percent more efficient than conventional walls. That means you need to use less energy to heat your home–which is important in Alaska! They can custom tailor your home to whatever green standards you choose.
Timberland Homes
Based in Auburn, WA, Timberland Homes has been building prefab homes in Alaska for over 40 years. Their years of experience deliver a home that is high-quality but affordable. They have floor plans available for both single story and two-story homes.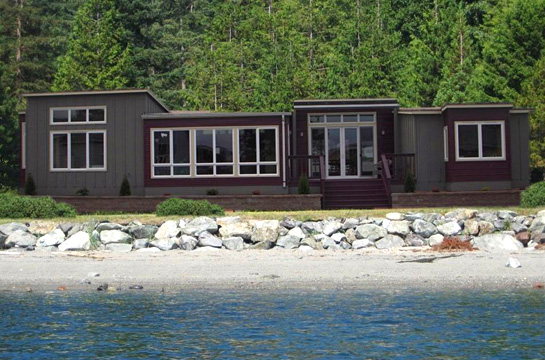 If there aren't any predesigned homes that make your heart sing, for a small fee, you can work with an architect who will create a conceptual floor plan and elevation that the Timberland engineers can use to create your home.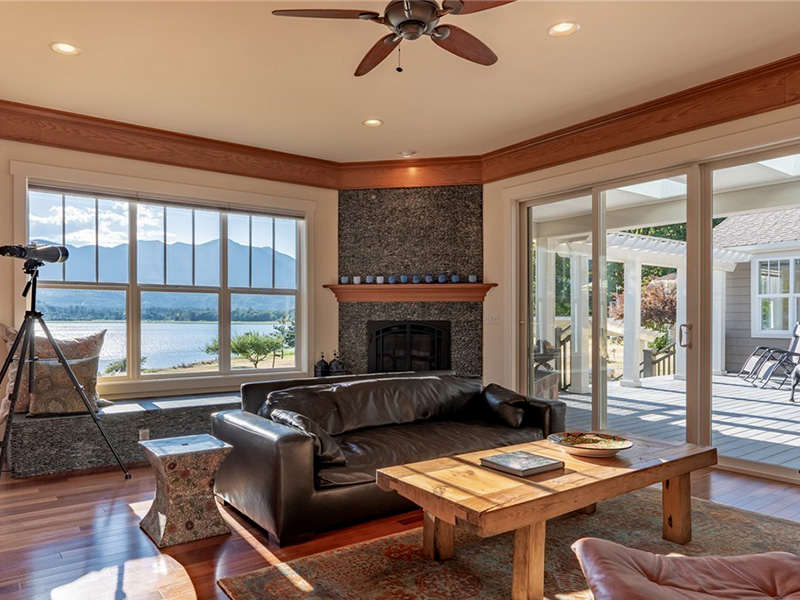 Why We Love Them
We love the fact that even though they aren't based in Alaska, they have built hundreds of homes there over the years. Timberland Homes is intimately familiar with the unique challenges that come with building in remote locations. They even recommend the "Small Collection" of homes under 1800 square feet as they ship more easily by barge.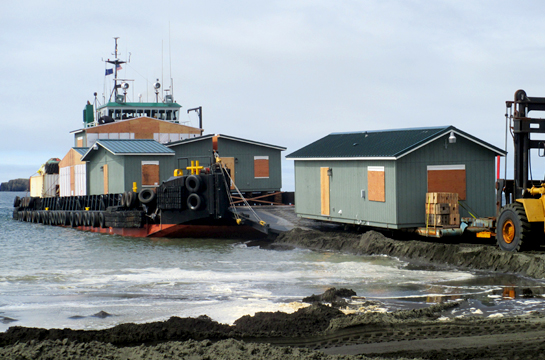 Steel Master
If you're looking for something completely different, check out Steel Master. They deliver Quonset Hut Home Kits. Quonset huts were originally used in WWII as they were easy to ship, and unskilled laborers could quickly assemble them. The same holds true for Quonset Hut Homes.
Steel Master will ship you the arcs, and you can either assemble them yourself or work with a local builder to construct your Quonset hut. Don't think that inside your Quonset hut home has to look like an army barracks just because of its humble beginnings. You can customize the interior space however you like.
Why We Love Them
The durable metal shell allows you to quickly assemble the exterior so you can take your time constructing the interior. Made out of metal, the huts will withstand whatever Mother Nature tries to throw at them–even bears, which makes them a great choice for remote locations with lots of wildlife.
Continental Industries
Another Washington-based company, Continental Industries, builds super-efficient foam core panelized homes. They specialize in Arctic construction with over twenty years of experience building in Alaska. Their homes feature many state of the art technologies besides energy efficiency.
They offer a variety of floor plans specifically designed for northern climates. Featuring Arctic entries and oversized coat hooks, Continental Industries thinks of everything you need in an Alaskan home.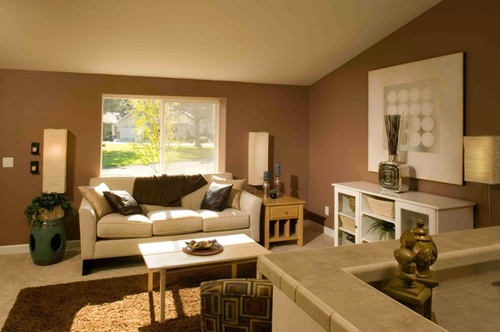 Why We Love Them
We love Continental Industries' experience working in Arctic climates. They focus on designing modular buildings fully equipped to handle the rigors of the North. Beyond that, they are super energy efficient homes. They can build to ACHP 5-star plus or 6-star standards, the highest in Alaska.
Mandala Homes
While square houses are more common, round homes are actually more energy efficient. And that's the idea behind Mandala Homes' energy-efficient, prefab, round homes. Round homes are safer in wind storms and stronger under heavy snow, making them perfect for Alaska. Not only that, these unique homes are stunningly beautiful.
Their home plans all feature lots of windows, helping you better connect with nature, which is part of the core of the Mandala Homes philosophy. They strive to create a modern home inspired by ancestral building techniques.
Why We Love Them
We love the scalability of these round homes. Whether you are looking for a single, round Mandala home or thinking of integrating many circles, the designs are flexible. The Aspen series, for example, can feature one, two, or three stories. You can make them larger or smaller or even add and connect more round Aspen homes later. Whatever size home you are looking for, you can still do it round.
Final Thoughts
Whether you are looking for a round home to bring you closer to the Alaskan outdoors or a metal home to keep Mother Nature outside, you can design a prefabricated home to meet your needs. And prefabricated homes eliminate so many of the challenges you face building in the harsh climate.
Since the homes are only assembled on site, rather than built there, you can construct them quickly without worrying about the shorter building season. And prefabricated homes are constructed to be super energy efficient, which helps cut down on power bills during the long winters.
While building a prefabricated home can cost you less, don't forget to account for the shipping costs in your budget. While there are builders in Alaska, if you choose someone out of state, there will be additional shipping costs to get it there. All the manufacturers we reviewed do have real-world experience shipping to Alaska, so they can help you work out the logistics of getting the components to your site.