Image from Paul Horn/Inside Climate News
This week we hear from some economic gurus on their views about what's coming next. Also, some practical advice to get started with investing, plus an exciting look at the (old) house of the future.
Hooray for Net Zero!
Our first article this week is an encouraging look at net-zero retrofits for existing homes. If you're planning to renovate, it's a must-read. If you're unfamiliar with the concept, a net-zero house is one that is carbon-neutral because it produces at least as much energy as it requires. For even more information, check out our article It All Adds Up: The Affordable Components of a Net-Zero House.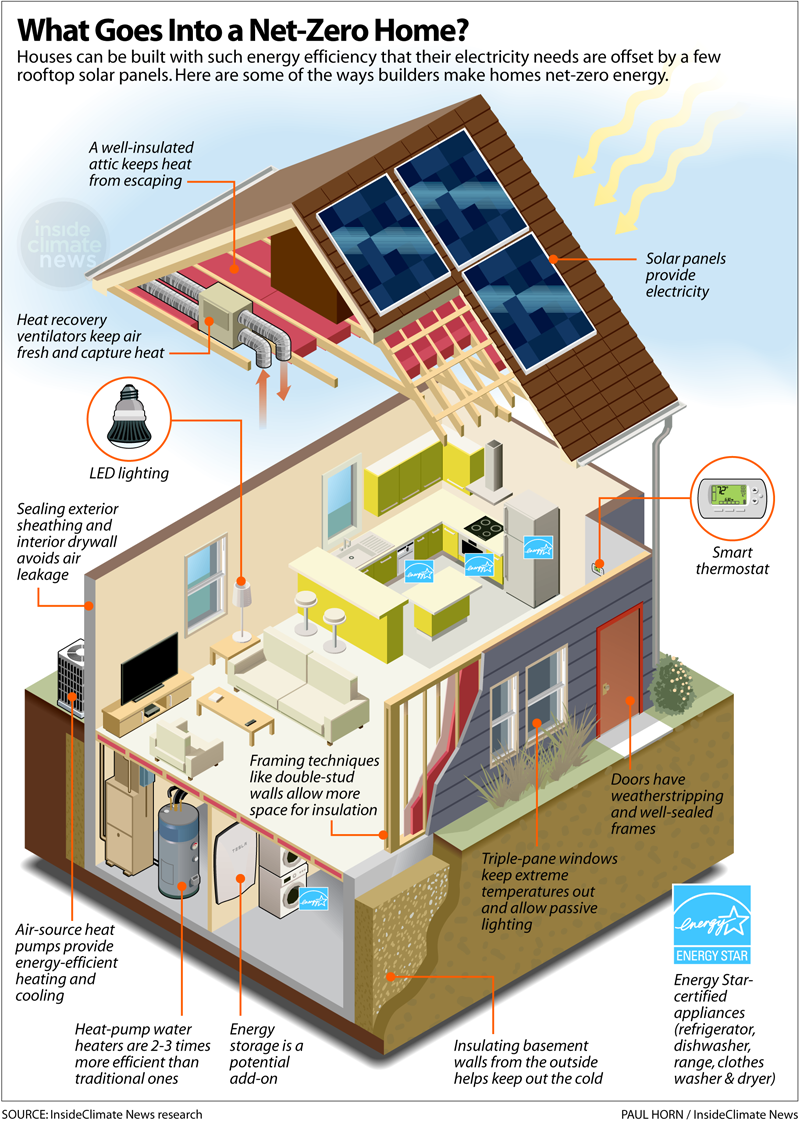 Here's a quick video from the article that sums up the steps to an energy-saving renovation:
If you think the possibilities with net-zero are as exciting as we think they are, stay tuned! Attainable Home will soon be reporting about our very own undertaking of an affordable net-zero renovation. We are stoked to help lead the way in showing homeowners that it CAN be done!
Ready To Start Investing?
You know you need to be investing, not just saving, if you plan to retire someday. But sometimes it's difficult to know where to start. 4 Fun Ways for Millennials to Dip Their Toes Into Investing offers some ideas about small steps you can take to get comfortable with investment concepts. And as an added bonus, they don't require a ton of money to try them out.
Invest With (Just Enough) Confidence
The previous article has some practical advice for finance rookies. But for a little investing philosophy, check out Uncertainty from veteran investor Howard Marks. He sums it up himself with a quote:
We have two classes of forecasters:  Those who don't know – and those who don't know they don't know.

John Kenneth Galbraith
It's a long read, but if you have time, there is lots of wisdom there about knowing your limitations and proceeding with confidence anyway.
Coping With Uncertainty
Uncertainty could certainly (get it?) be a theme for many people this year. If all the recent changes have left you feeling anxious, you're not alone. The fear of the unknown is a universal human experience, but there are ways to cope. Stay positive, reach out for help if you need it, and know that we're all going to get through this.
Looking Ahead
What will society look like on the other side? No one knows for sure. But Ray Dalio thinks there will be a restructuring comparable to what happened in the U.S. after the Great Depression, reports CNBC. Healthcare, taxes and the distribution of wealth are a few areas he names where we can expect some major changes. (For some more background from Dalio, we suggest The Best Video on How the Economic Machine and Cycles Work.)
Coming Soon…
As always, thanks for reading. Get ready for more exciting news about our very own net-zero renovation, and stay well!