Photo by Yoksel ? Zok on Unsplash
We hope all our readers are staying well and not going stir-crazy if you're not used to being stuck at home. If the daffodils aren't showing up in your neighborhood yet, they should be soon! This week's roundup is dedicated to helping keep your sanity while you shelter at home. Read on for tips to maintain your mental and physical health plus some food for thought to get your mind off the…well, you know.
Staying Home and the Environment
There may be a "green lining" for the planet in all this: staying home is easier on the environment. Here's a story from 2018 about how the increase in time spent at home results in lower overall energy use. We won't know until we get there, but it seems almost certain that some of the people newly working from home will choose to stay there even after the pandemic is over. As the article points out, this trend makes home energy efficiency more important than ever. If the idea of staying home while having no utility bills to pay appeals to you–yes, it's really possible!–check out our article on The Affordable Components of a Net-Zero House.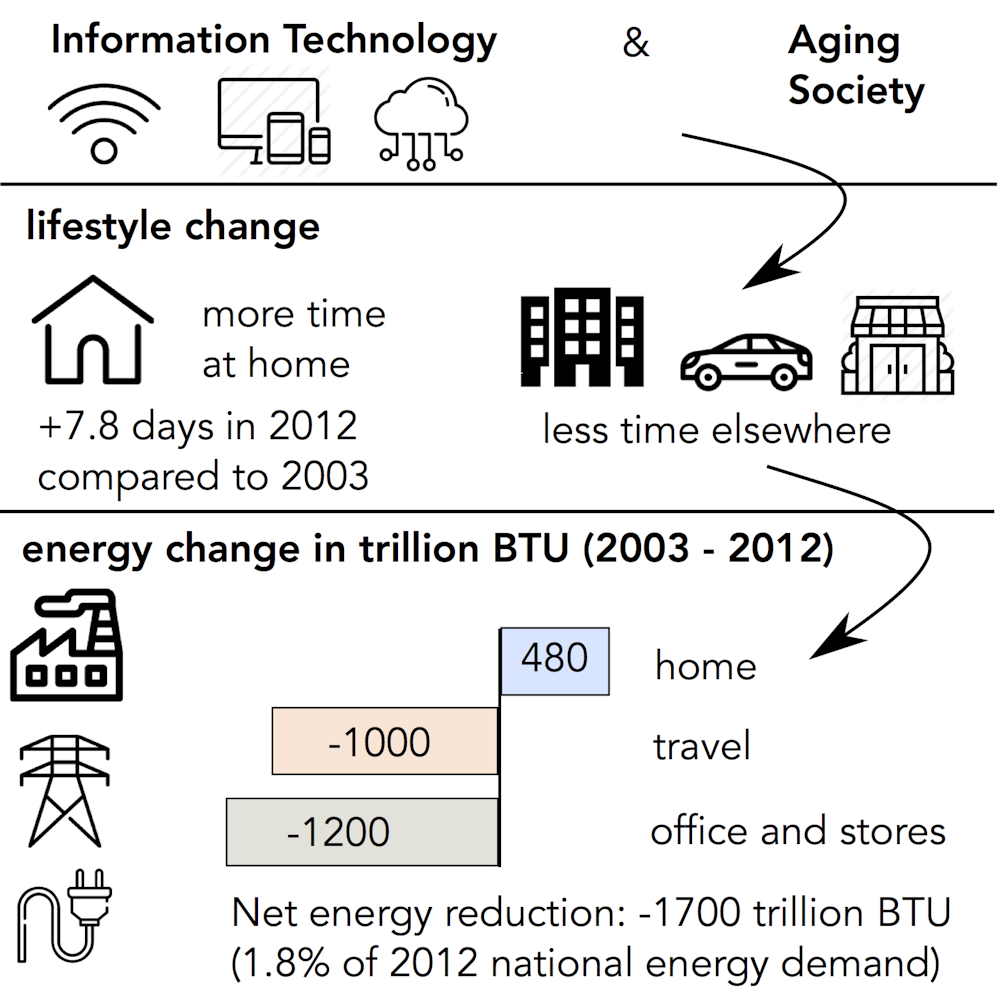 Social Justice in Energy Efficiency
On that note, home efficiency has always been important. In the wake of the 2017 hurricane season (in case you want to think about a different kind of catastrophe, for a change), the Natural Resources Defense Council published this article on the importance of residential energy efficiency. They highlight a report showing that improving the energy efficiency of our homes has the biggest potential of any single intervention to reduce greenhouse gas emissions. However, lower income families are often stuck in a cycle where they are spending so much of their income on energy bills that they aren't able to consider energy-saving improvements. Contrary to popular belief, efficiency is affordable, and we need to make sure that it's available to everyone in order to make the biggest difference.
Lots to Be Thankful For
We all know we still have a lot to be thankful for. But it can be a big boost to actually thank someone for them! Here's a long article with lots of suggestions for gratefulness for people of all ages, including activities, apps and more. There are also links to various studies proving that being thankful really does improve your life. You could also check out Ann Voskamp's Joy Dare, with a lovely free printable for each month that includes prompts to help you find more things to be thankful for.
Got to Keep On Movin'
Exercise, like gratefulness, has long been known to improve mental as well as physical health. Sitting around the house gets old fast. Here's a little help from the BBC on exercising at home (plus how to safely play tennis, if that's your thing). And here's a list of twenty-four exercises (with pictures) built around being at home–no gym equipment required! Or download an app to help you keep on top of your fitness goals at home.
Stay Safe!
And share your own tips for surviving the craziness in the comments. Just because we can't get together doesn't mean we can't have a conversation!