Image Source: New York Housing Conference
Attainable Home's bi-weekly news roundup, where we share a few links we think you'll find interesting. This week, creativity and progress balance the global epidemic and recession.
Recession Gone Viral
How the Coronavirus Could Impact the American Real Estate Market Liz Brumer-Smith predicts unpredictability for real estate in the wake of a potential coronavirus-triggered recession. Will foreign investments increase as Asian markets suffer worse (or at least sooner) than the U.S. market? Maybe. Residential numbers may be improving because of mortgage rate cuts, but commercial real estate is likely to suffer the impact of business slowing down. In the end, we'll only know the real impact after it's over.
"Crisis" Is Relative
On the vastness of the interwebs, it's easy to find news stories to back up a variety of opinions on the condition of real estate in the U.S. (or anywhere, really). Logan Mohtashami is challenging the "affordability crisis" we keep hearing about while challenging investors to step up and provide for people who really need help with housing—low-income renters.
Passive House Apartments for the Win
Speaking of which, here's an awesome project showcased by the New York Housing Conference. Knickerbocker Commons is an affordable multi-family housing project with twenty-four units. That's already a win, but this six-story building is built to Passive House standards, requiring only 20 percent of the energy used by a typical building of that size. Plus, it's pretty!
Shipping Container Creativity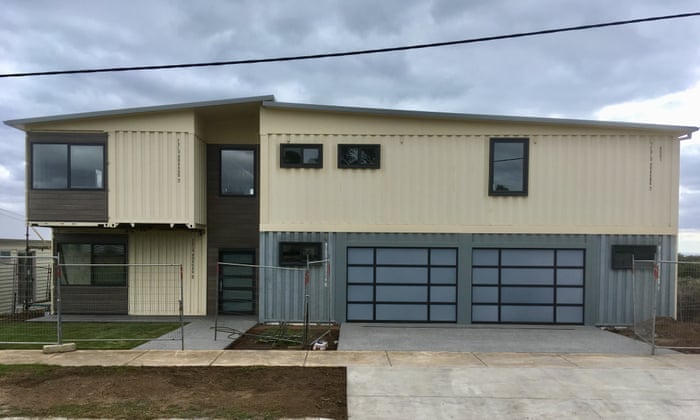 Around here, we're fans of people who think outside the box—or sometimes, inside the box, when that box is a shipping container being converted into sturdy, carbon-neutral housing, as reported in this story from The Guardian. Containers are being converted into everything from mobile "pop-up" hotels, to permanent, multi-bedroom homes. Australia is one place where this trend is really catching on, but houses like these are bound to become more and more common worldwide as the concept becomes more familiar.
It's All About Balance
Bill Conerly of Forbes.com takes a look at housing supply based on vacancy data for houses and apartments, and concludes that the housing market is pretty well in balance after a couple years of trying to catch up from too little new construction. He expects continued growth in areas with available land and openness to development—think Texas and Florida—with continued rising demand and cost in places like the northeast and California where land is scarce and restrictions are many.