Photo by Nazar Magellan on Unsplash
Whether you're in the market for a charming fixer-upper, in need of mortgage help, adding solar or smart home technology to your house, or looking to change the world through your investments, there's something for everyone in today's roundup!
House Shopping on Instagram
Would you buy a house you'd only seen pictures of on Instagram? It's a thing now, apparently, especially among millennials who are working from home. "Cheap Old Houses," the IG feed in question, has 1.2 million followers and a corresponding website. Check it out if you're in the market for a fixer-upper!
Mortgage Forbearance Trends
At the onset of the pandemic, many homeowners turned to mortgage forbearance programs when they lost their jobs. This article from CNBC breaks down the numbers of mortgages in forbearance by type. While it shows that the number of new requests for forbearance has leveled off, unfortunately, many of those already in forbearance are looking to have it extended.
Is Tesla Solar Heating Up?
Electric car giant Tesla is poised to take advantage of the increasing demand for solar energy, according to this article, which cites Tesla's large amount of available capital and its current virtual monopoly on lithium batteries. (The batteries are essential for storing energy when the sun isn't shining.)
Of even more interest than Tesla's potential, perhaps, are the statistics from the article about the decreasing cost of solar over the past forty years.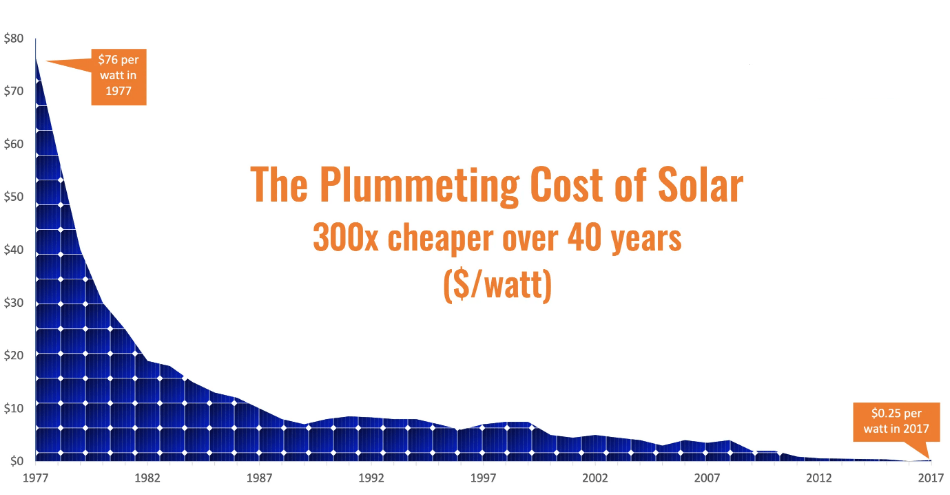 Smart Home Video
Here's a video with some quick guidance if you want to start making your home smart. I'm not a big techie, so having the lights dim automatically when I turn on the TV doesn't excite me too much. But I was interested to learn about gadgets that detect water leaks (#7), plus one that attaches to the inside of the dryer and notifies you when the laundry is as dry as you want it (#9). (I noticed he also has a video about Tesla's solar tiles, in case the above story piqued your interest.)
Putting Your Money Where Your Heart Is
Have you ever heard of "impact investment"? It's when someone invests in a company because they believe in that company's mission and want to further it. Traditional investments, on the other hand, are based solely on the opportunity for financial gain.
Among the many social impacts of the pandemic, The New York Times reports that impact investing has increased dramatically this year. And it's no longer a case of giving up returns in favor of warm feelings. The article quotes Brad Harrison, a co-head of impact investing at Tiedemann Advisors, as saying "The impact portfolios are very significantly outperforming the traditional ones."
Impact investments usually fall under the E.S.G. classification, for environment, social and governance. This is good news for everything Attainable Home wants to promote: green building, affordable housing, and equitable laws.
So, What's Your Take?
There's a lot of possibility for discussion in today's links, and we'd love to hear from you! What kind of impact investment would you want to make? Do you have solar yet, or are you looking to install it in the future? Has mortgage forbearance helped you weather the recession? Does your house have any smart-home features, and if not, would you want them? And would you buy a house off Instagram???