Photo by Annie Gray on Unsplash
It felt like we waited so long for 2021 to get here. How is it already February? In today's news roundup we look at the millennial interpretation of the American Dream, homebuying stats, local solar grids, and jobs in the construction industry. Enjoy!
An Evolving American Dream
It seems that fewer millennials are getting on board with the traditional ideal of the American Dream these days. And some in older generations are accusing millennials of "killing the American Dream." But Hillary Hoffower over at Business Insider thinks they're actually reviving it.
She points out that surveyed millennials "defined the American Dream as freedom, especially to choose whatever one wants to be, followed by financial wellbeing, family, good job or career, and housing in the top five." She then argues that this aligns pretty closely with the vision of Truslow Adams, who coined the term. Adams defined the American Dream as "that dream of a land in which life should be better and richer and fuller for everyone, with opportunity for each according to ability or achievement."
We have to adapt to function in a new environment. Can I suggest a metaphor? The dinosaur that is the American Dream isn't becoming extinct. It's just getting smaller and sprouting wings–becoming a bird that's better suited to the new economic realities that millennials face.
Biden Wants to Help Homebuyers
If the home ownership aspect of the American Dream does appeal to you but you haven't attained it yet, President Biden hopes to help you out, reports CNBC. High prices, potentially rising mortgage rates, and low inventory could put a damper on the busy real estate market. But the new administration wants to counteract that by giving first-time buyers a $15,000 tax credit. More relief could come in the form of persuading big banks to back more FHA loans. (That would make more funds available to lower-income buyers.) Click through to the article to read about more possible developments in housing policy under Biden.
Where Are Millennials Buying?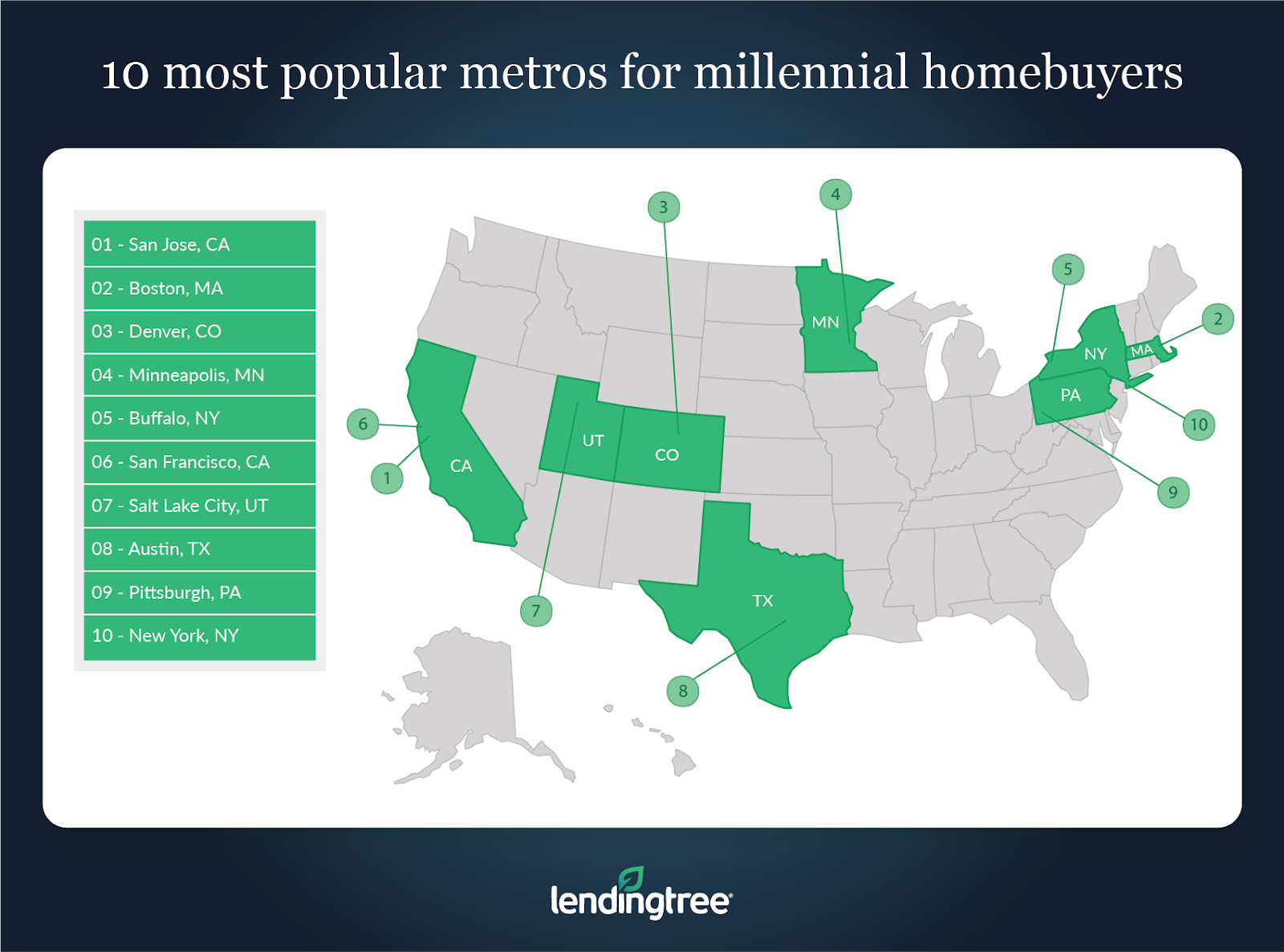 Even if they aren't signing on to the American Dream, millennials are still currently the biggest group of homebuyers. In this article, lendingtree.com breaks down which of the 50 largest U.S. metro areas are most and least popular with millennials. Click through for the entire list of all 50 cities. It includes details like the average age of homebuyers, average loan request, average down payment, etc.
Keeping Solar Local
If you've got some listening time in your schedule, here's a podcast from The Energy Gang at greentechmedia.com. Why Local Solar + Storage Is a Pillar of the Net-Zero Grid.
Construction Labor Shortage
Looking for a new career path or thinking about possibilities for your kids? The construction industry isn't going away anytime soon and there are lots of open jobs. Bloomberg.com looks at Why Finding Workers Is Getting Harder for U.S. Homebuilders. In fact, according to a National Association of Homebuilders (NAHB) survey, cost and availability of labor is the top concern for 85 percent of builders.
The article gives a number of reasons for the shortage. It also gives some compelling arguments why more job seekers and students should be considering construction.
"There's an impression that construction careers are like a job of last resort, and not a rewarding kind of middle-class career. Yet in many respects, they are a lot more rewarding than sitting in some kind of fluorescent-lit cube farm."

Brian Turmail, Associated General Contractors of America
We Want to Know
Have you ever considered a career in construction? Are you a construction worker with advice to offer to aspiring builders? Are you a millennial who wants the traditional American Dream, something completely different, or something in between? Is there a local solar grid where you live? Sound off in the comments and come back in late February for more attainable housing news!